The Army of the Republic
Edit
The Army of the Republic is commonly referred to as either "AR" or Army Republic. It is an Star Wars themed organization which is part of the Club Penguin Army community, also known as CPA. The goal of this army is like any other, purely to have fun and strive to keep the game fair. Created by 122344a in August 2007, AR has been succeded by a multitude of leaders throughout the duration of the past years. Specific legends BuritoDaily and Vinny have combined their efforts to create one of the greatest generations in AR history, also known as the Golden Age. AR has also faced numerous other valiant leaderships under various names, all of which have contributed to the legacy of the army as a whole. Explore this wikia in order to discover the vast amount of information on AR's past as well as modern day AR.
Anything new?
Edit
Photos and videos are a great way to add visuals to your wiki. Find videos about your topic by exploring Wikia's Video Library.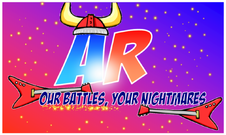 Community content is available under
CC-BY-SA
unless otherwise noted.